For those of you who don't know what Inception is, don't even bother reading this post. Get out of your PJs and off the computer and go rent it. The cover is blue and red and has Leonardo Dicaprio and friends standing all mysteriously in front of a street converging at a near 90 degree angle ('how is that possible?' you say? Watch the damn movie). 
What it probably looks like:
Better yet, buy it. Hell, buy two.
For those of you who do know what Inception is and haven't yet seen it (or even if you have) here's five reasons why you should see it and why you shouldn't hate it, not in any particular order.
1.) Cinematography. The camera shots in this movie are so meticulously thought out, especially during the action scenes, that you can rest assured you aren't missing anything you should be noticing or anything you'd want to see. The shots know when to capture a wide range of details, from emotions to that bullet that just whizzed passed Leo's head. (Don't worry, he doesn't die. He's the main character.) And those…quirky shots…where the stairs do that thing…and the road starts folding…I get goosebumps just thinking about it. It's that effective. Also, great acting. But you already knew that. Because the main character is Leonardo Dicaprio.
2.) The Music. Hans Badass Zimmer has done it again. A score so brilliant, enthralling and original that the film would hardly be anything without it. The harsh, spine-tingling brass flares and a soundtrack built almost entirely off of one, god damned half-step is a true representation of Hans's 100% German badassery in the field of musical composition. A music soundtrack is the soul of any good film, and choosing Hans to set the mood and temperament of this film was one of the most important decisions made during Inception's creation.
He's smiling because he knows he can't die.
3.) Innovation. This isn't your standard, run-of-the-mill action flick. Which is good.
Why do we love it so much? Oh, right. Megan Fox.
Christopher Nolan has helped create something entirely new, and entirely captivating—not to mention interesting. Its originality is what makes it adored by those who appreciate deviation and innovation. The film explores the phenomena of the human mind (although most Psychology majors would have a hissy fit at the things addressed in the film), and it creates a plot out of it. Which brings us to the next point.
4.) It Makes You Think. This is probably the most important and controversial issue about the film. Many people would argue that because they can't understand it, it's a bad movie. I wouldn't hold that against them; if you don't understand something, it's hard to enjoy it. But if you are able to grasp what's going on and how the plot is unfolding, your film experience will be painless and enjoyable. Which leads to something that should be pointed out: the order of how things are presented is very disorganized, and that's intentional. It's generally the source for most people's confusion. But this is just another reason why the film is so innovative and appreciated. Some people would argue that just because it makes you think and is confusing doesn't mean it's a great film—but that's just the point: because it makes you think, a higher level of appreciation can result once you do understand it. This isn't a senseless action movie about killing baddies and doing the first woman you come into contact with.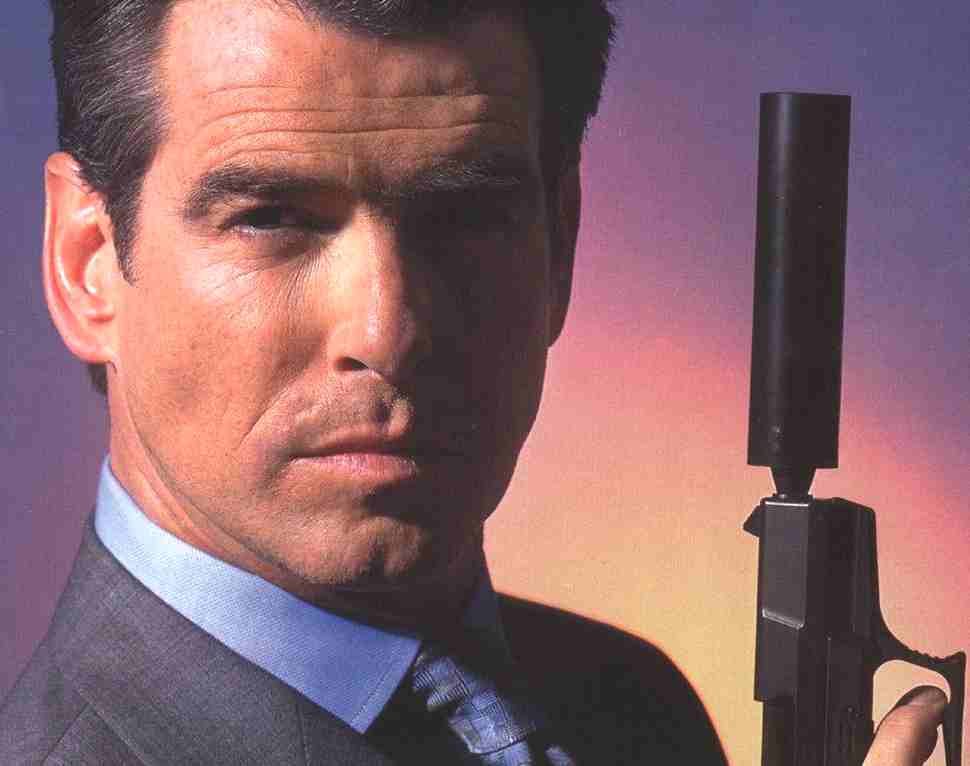 A dry self-confidence. Shaken, not stirred.

Because it comes off as complicated, your mind becomes its own Rosetta Stone.

No, not that Rosetta Stone.
That Rosetta Stone.
5.) High Re-watch Value. You may be completely against the very existence of this film, but the one thing that it has you beat on is the benefit of watching it a second time. If you make it through the movie and, as the credits roll, you're thinking to yourself "What in God's name just f@!#ing happened?", you would do yourself a favor by re-watching the film, because all the pieces that were scattered as everything you knew about cinema kicked you in the balls will come together, and you'll rejoice the hell out of the fact that you can now enjoy the film, because you know what's going on.
And for those of you who understood it and enjoyed it on the first go…
Kudos.
One last message, for all the haters out there: don't try to compare and contrast it against other movies with standard plot development, because it's nothing like other movies.